Children's Holiday & Seasonal Arts & Crafts
Over the past 3 decades, O'Brien Productions has organized hundreds of successful children's spring and holiday parties for H.O.A. and Country Club Celebrations across the Southeast. We are able to provide the tables, decorations, craft supplies, and helpers.
When you work with us, you are working with children's party planning specialists and educated art teachers and instructors. Whether it's Arts & Crafts, like wreath making, pumpkin carving, ornament crafting with woodworking, painting classes, cupcake and cookie decorating, or games and interactives, like a rock climbing wall, mechanical surfer, human gyroscope, obstacle courses, Hamster ball collision course, or our sticky Velcro wall, giant yard games like jenga, connect four, giant chess, checkers, and dominoes, we have the rental for your Children's activities at your neighborhood or Country Club venue. We even offer a Little Tykes play area with slides, rides, miniature bounce houses for children that are crawling and cruising to age 4. But don't worry, we will have different stations setup for every age group for 12 years of age and under, although several of our rentals are suitable for 12 years old and up, so parents can participate too! Our trackless train and firetrucks are a great hit with every child and their parents.

And we do not stop there, we have catering, like concessions and special on theme items the children will enjoy to snack on during the event, entertainment like balloon artists, jugglers, face painters, and dancers that encourage children to participate in Holiday theme songs and maybe even gather some adult and children participants to sing karaoke. We guarantee an experienced unmatched by any other company.
Activities for Children of all ages for your neighborhood or Country Club events: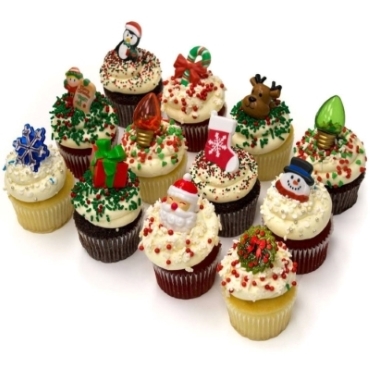 - Painting Classes
- Bead Art
- Gingerbread House building and decorating
- Woodworking for Holiday ornaments
- Painting Class for on-theme masterpieces
- Ceramic hand-painted Ornaments
- Edible Craft Stations
- Pumpkin Painting
- Wreath making
- Sand Art
- Crazy Hair
- Bead Art
- Hair Wrapping
- Temporary Airbrushing Tattoos
- Custom Holiday Cookie Decorating
- 3D Foam Gingerbread House Designs
- Snowman Stocking Ornament
- Become Your Elf Self
- Cupcake Decorating
Request an Event Quote Today!

We can create a children's arts and crafts activity for anytime of the year, but during the holidays, the children love crafting gifts for family and friends. We offer dozens of children's activities to include Santa and Easter Bunny visits, pumpkin carving or painting, woodworking, wax hands, sand art, cupcake and cookie decorating, and game nights. Our gaming activities can be geared towards children, adults, or a family theme.

Provide our team of event designers with your annual events calendar, and let O'Brien Productions do the rest. A specific designer will be assigned to your neighborhood or Country Club, and together, you can create weekly, bi-weekly, monthly, seasonal, and annual events for your neighbors or customers.

We have produced over 10,000 events in the past 30 years throughout the Southeast. Give us a call at 770-422-7200 or click the link below to complete an online quote and let's get started planning your Children's Arts & Crafts activities today! O'Brien Productions does it all...and we do it BETTER!
Request A Quote