O'Brien Productions has a complete selection of rugs , floor covering and walkway runners available for rent. We also have classic "Red Carpet" style stanchions and rope available. Browse our vast selection below. Don't see exactly what you are looking for? No worries...if we don't have it in our warehouse, we are still able to get this rental for you.
Request an Event Quote Today!

Our professional and friendly staff will be happy to help you decide upon the types of Rugs and/or Runners you need for your event. Browse the selections below and click on the "More Info" link or image to get additional information or click on the "Request a Quote" link and our event planners will contact you soon!
Request A Quote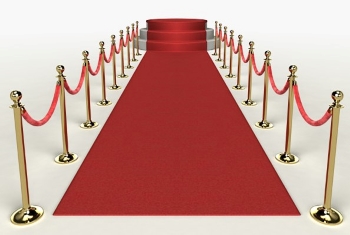 These Customers Trust US, You Can, Too!
Request a Quote Today!
We are ready when you are, with great resources, ideas, and the experience you need for a great red carpet event! Whether it's a grand openings, high school dance, or corporate event...we do it all & we do it better!
Request A Quote