There's no better way to bring the neighborhood together than by inviting them to a fantastic Water Days Celebration! We've got over 30 years of ideas on entertainment, games, themes, and catering for you. Go with a tried and tested theme or create something totally unique!
At O'Brien Productions, our event planners will bring you a world of ideas that are simply unrivaled in Georgia. They will show you outrageous inflatables and bounce houses that are colorful, fun, and completely interactive. With over three decades of experience and an impeccable safety record, our friendly staff will handle setup and installation of every inflatable with professional ease, ensuring you and your guests a safe and wonderful time.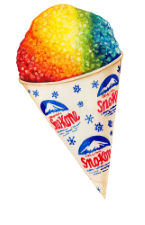 Neighborhood parties need to be exciting! WATER DAYS is a family-friendly event, so you need a good mix of activities for both the young and old. One thing is for certain - you want your guests entertained. Entertaining a mix of people with all different interests and tastes, while keeping it professional and fun is a huge challenge. And, this is one that our event planners at O'Brien Productions is ready to take on!

Our inflatables and interactive rentals are a great combination with a Water Days event. From our Water Maze inflatable to our popular Dunk Tank, we have the perfect rental for your event. Don't forget to add Tug of War, our Hamster Maze that can have an H20 element added, and our large inflatable slide rental can easily be turned into water games, and exciting rentals for your event!

Remember to keep all your guests happy and hydrated with our concessions. Sno cones are a great addition to cool off the kids and our Margarita Machine pairs perfect with a hot summer day for the adults. In addition to ice cold treats, we have everything from popcorn, cotton candy, pretzels and nachos, too!


Request an Event Quote Today!

Provide our event planners with your yearly neighborhood or Country Club calendar and sit back and watch how we can produce one-of-a-kind activities. We have an abundance of experience in all types events and O'Brien Productions knows not only how to get your residents and customers to attend, but most importantly, we know how to get them to mark their calendars and return for all your future events.

With over 3 decades in event planning, we bring FUN everywhere we go. We understand how important it is for an event to be successful, and ultimately, valuable and stress-free for you. O'Brien Productions is here to give you the best experience and our event designers will be happy to meet with you to develop and lay out a plan to create a turnkey H.O.A. or Country Club event that will be the talk of the neighborhood.

Call O'Brien Productions at 770-422-7200 or click the link below to complete an online quote today and let us show you how O'Brien Productions will make your Water Days gathering a memorable success for everyone in attendance!
Request A Quote