Saint Patrick's Day Celebration
Bring out the Irish in all of your customers and neighbors and throw a St. Paddy's Day Party! Do you want your next event to have fields of green? Then look no further! O'Brien Productions will make a beautiful Irish style party complete with lots of greenery and a laid-back Irish pub feel. From whiskey barrel tables to an array of white flowers and greenery, your guests are sure to feel like they have flown to Ireland in springtime. With our expertise for party planning, your next event will be sure to wow your guests.
Setting & Decor:
When your guests enter the venue, they will see a vast array of different kinds of greenery that will saturate the area. Formal tablecloths, napkins, chair covers, and Irish scenery backdrops will be available for the event as well. We can have woodland tree centerpieces that have tea light candles hanging from the branches, and white flowers surrounding the trunk.

Around the Bar:
We will provide a drink station if there isn't one readily available, or we can accent an existing bar with shrubbery and shiny emeralds. We can provide a bartender to serve you and your guests Irish Whiskey cocktails, green beer, and can arrange to have a signature cocktail for your event. If you would like to have specialty drinkware with your neighborhood or country club's logo, we can make that possible as well.
Catering:
Catering is available for your Saint Patrick's Day celebration if desired, and we have a variety of different meal options that will work for any budget. You can choose to have Irish favorites like corned beef and colcannon (cabbage), or you can decide to serve an American fare. Once food and drink choices have been finalized, O'Brien Productions will handle all of the details.

Photography Area:
Having a photo booth is a great way to give your guests something to take home with them. We can arrange to have a luscious green field backdrop for guests to pose in front of. You can create a classic 4 photo print or use a digital photo booth which creates larger prints for you and your guests. O'Brien Productions can also create a one-of-a-kind custom Instagram worthy selfie-station, draped with silk linens, greenery, whiskey barrels, and St. Patrick's Day photo booth props.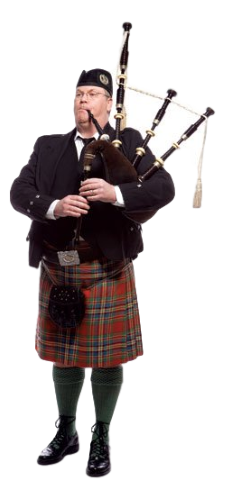 Entertainment Options:
Experience the LUCK OF THE IRISH and let O'Brien Productions provide a Casino for a bit LUCK! Fun and fast paced, the casino will keep your guest entertained. A Disc Jockey will play modern dance hits to keep the party going. The DJ will invite guests to dance and give any party announcements. Professional Irish Dancers can be provided to perform traditional Irish Jigs. They can teach your guests the basics so they can follow along and join in on the fun. A Bagpiper is always fun for the traditional sound of Ireland. Other fun types of entertainment is our large selection of yard games, like cornhole, washers, and we can't forget the lucky game of horseshoes.

Staff:
For your event, we will provide the experienced and knowledgeable staff to help design your event with you, fully setup and take down the props and decor, and we will provide an event supervisor will stay on site to ensure that everything runs smoothly. O'Brien Productions is a full-service event production company and we can bring Entertainers, Food and Beverages, Decor, and Interactive Games. One call and you will be working with a creative and detail-oriented event planner to help create the perfect Irish Celebration! O'Brien Productions and our professional event designers will be happy to meet with you to develop and lay out a plan to create the perfect event for you and your guests.

What O'Brien Productions can offer:
Provide our team of event designers with your annual events calendar, and let O'Brien Productions do the rest. A specific designer will be assigned to your neighborhood or Country Club, and together, you can create weekly, bi-weekly, monthly, seasonal, and annual events for your neighbors or customers.

O'Brien Productions has a larger than life selection of Irish theme items, as well as, we can provide Irish inspired catering and concessions, decor, centerpieces, and much, much more. Sit back and enjoy this day of celebration while we bring in everything needed to make your St. Paddy's Day the ultimate party!
Request an Event Quote Today!

We can create adult themed casino nights by your community pool, a New Year's Eve event, Sip & Paint Classes, which are a tremendous success, and Golf, Tennis, and Corn Hole tournaments. We never forget about the little ones and offer dozens of children's activities to include Santa and Easter Bunny Visit's, Arts and Crafts activities, and game nights.

We have produced over 10,000 events in the past 30 years throughout the Southeast. Give us a call at 770-422-7200 or click the link below to complete an online quote and let's get started planning your St. Patrick's Day celebration! O'Brien Productions does it all, we do it BETTER, and it's in our name!
Request A Quote